PICKET FENCING SPECIALISTS
Is there anything more welcoming than a white picket fence? They've been a favourite on West Australian streets for many years, and we're proud to carry on this tradition … with one small difference: our picket fences will stand the test of time.
Because they're made from aluminium, Fencespot's range of beautiful picket fences require no maintenance and will last a lifetime. Our picket fences are put through a multi-stage chemical pre-treatment and then powder-coated to the colour of your choice.
We even have a range of tops to match the old wooden pickets, and because the pickets are welded to the rails they will never come loose.
With 100 colours to choose from, we have a picket fence to suit every style of Perth home.
We offer a full measure, quote and installation service, or if you are a tradesman or handyman you can give us the measurements and we will supply for you to fit. We ship all over the Perth metro area and across WA.
Fencespot guarantee that you will be 100% satisfied with your fence, and back this up with a two-year warranty.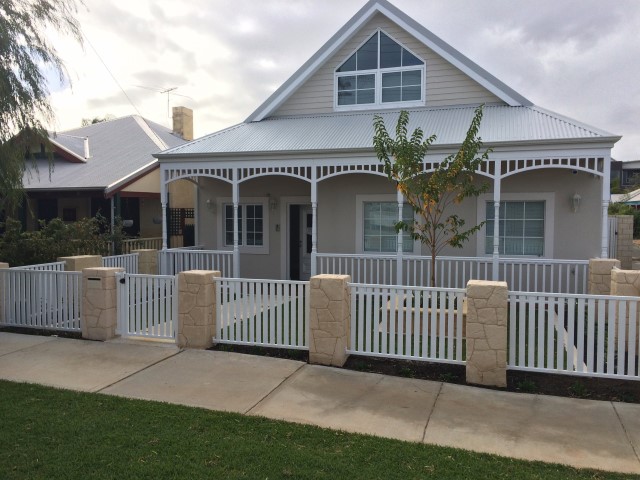 Request Your FREE Quote
Fence Spot is committed to providing its clients with quality Australian made fences that are designed for the harsh Perth sun.
Don't settle for anything less than a Fence Spot fence, professionally designed and expertly installed
Get an INSTANT quote today
We will contact you with 24 hours!